REGIE Innovation Program
A results-oriented program for organizations that dare to innovate
How do you ensure that existing turnover that is under pressure is supplemented by new turnover and when do you do that?
Do you want a breakthrough now with new products or services or do you wait for better times to come? Our environment changes so quickly that waiting for better times is really a waste of time. In fact, better times will not come. Competitors do not stand still and are increasingly coming from unexpected quarters. Competitors do innovate, bring in new customers and multiply their turnover. This is at the expense of your organization's turnover, image and market leadership. You will quickly lose your top position in the market as a result.
There is no better day to start with innovation than today. The sooner you start, the faster you can make great steps to awaken the creative potential in your organization. The result is that you remain at the top of the market, with new products and services that catch on with your customers, so that you strengthen your brand and continue to grow in impact and turnover.
Vigorously taking control in the development of new distinctive products and services is a choice! A crystal-clear structure and clear results are paramount here. The REGIE Innovation program is suitable for driven leaders who are responsible for new product and service innovations. Leaders who have the guts to innovate and grow and want to embark on that adventure together with their people.
Why vigorously take control on innovation?
Vigorously taking control on innovation provides the right mindset and the right tools for creating new value and growth. For yourself, the innovation project team members and the organization. You make a huge step forward in your growth, in which you are in the driving seat yourself and therefore can positively manage time. 
Vigorously taking control on innovation makes it possible to:
Grow faster and cheaper in impact and turnover.

 

Become and remain market leader in your area.

 

Discover new opportunities faster and convert them into new products and services.

 

Convert risk-averse behavior into structural entrepreneurial behavior and think in terms of opportunities.

 

Create internal support and innovate together with customers.

 

Stimulate the creative potential in your organization.

 
Growing in impact and turnover with new distinctive products and services
Perhaps your organization is already growing by means of new products or services, but it is not going fast enough, it costs too much, it is difficult to gain internal support and there are too many 'lucky breaks'. Maybe your organization is still making good money from its existing business and you don't have time for innovation, or you don't think it's necessary. One thing is certain, the competitor – new or existing – does not stand still, launches successful new products and services. He brings in new customers and multiplies his turnover. 
How can you grow in impact and turnover? How do you stay at the top of the market? How do you manage to discover opportunities with your organization and convert them quickly and cheaply into new successful products and services?
The REGIE innovation program gives you practical handles and tools to structure and achieve results in the uncertain journey towards new products and services. 
REGIE stands for Results Generating Innovation. You work with a powerful structure and obtain clear results in five steps. Together we get to work. I will guide you and / or you and your project team for six months. During this period, you discover new opportunities and learn how to turn them into distinctive new products or services that are ready to be launched successfully. 
During this six-month period, you invest in yourself, your innovation project team and your organization. The steps you take towards growth in this relatively short period of time are enormous. You learn to innovate quickly, cheaply and effectively. In a scalable way so that after six months you will be able to do this yourself. 
Thanks to the REGIE innovation program, we have conceived and tested 4 innovative, concrete products in the market within 6 months. Ready for the next steps; further development, finding 'launching customers' and introduction to our market.
I wanted to provide my team with a method to spot opportunities in the market and develop innovative products or services. The REGIE innovation program is a powerful way to get started with innovation in a structured, creative, result-oriented and team-based way. The advantage of this program is that everyone is involved in thinking about these products/services and they are in fact lined up from the start. 
In addition, it has helped to quickly make the team aware of the challenges that exist in our market and the opportunities that lie ahead to prepare our company for the future. They can now tackle these kinds of processes independently in a decisive manner.
An additional advantage is that the innovation program has contributed to team spirit and insight into the competences of my team.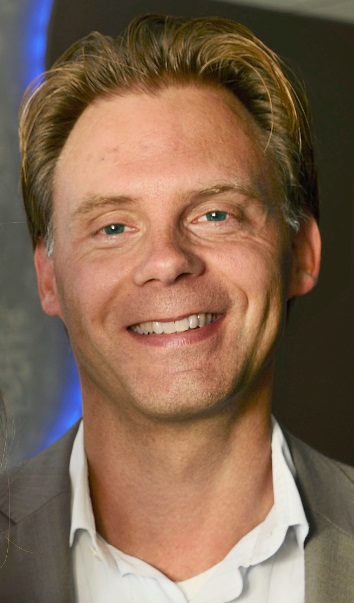 Innovation Coach Rex Bierlaagh
As a trainer, coach, facilitator, foreman and director, I have extensive experience – over 20 years – in 'hands-on' Innovation Management, strategy management, guiding product – and service development projects, think tanks, change management and building entrepreneurial teams in multinationals and SMEs. Both nationally and internationally, for companies such as AEGON, Reed Elsevier and DSM.
In addition to my training as a communications expert and business administrator, I am certified in Design Thinking, Lateral Thinking, the Lean Startup method, the Six Thought Hats method and Trendwatching. 
I went through the five steps of the REGIE Innovation program myself when setting up my company TWNQL. I experienced how important it is to vigorously take control, in the form of structure and results, when developing new products and services. 
I like to inspire people, without losing sight of practical results. I believe in doing and experiencing for yourself. Over the years I have built up strong analytical skills together with a powerful creative intuition. I have noticed that you need both to achieve successful innovation. 
I have a passion for creative thinking. My personal slogan is: one idea is no idea, and the crazier the idea, the more likely it is to succeed. 
My background and extensive experience will help you and your organization in creating a powerful structure and securing a clear result while training and guiding innovation projects. 
Ready to innovate with a focus on results?
Are you ready to discover new innovation opportunities, alone or together with your innovation project team? Are you a creative entrepreneur, project leader, (business unit) manager, in short, with ultimate responsibility for innovation projects? 
Do you dare to invest in yourself and your organization?
Do you want to actively lead innovation projects?
Do you want to develop new products and services faster and cheaper?
Do you want to learn to recognize growth opportunities and turn them into successful products or services?
Do you want an entrepreneurial mindset for your team?

 

Do you want to increase internal support and innovate together with customers?

 
Then you are ready for the REGIE Innovation Program!