Customers
Some testimonials
With ten colleagues from different departments within AR, we followed a two-day Design Thinking training with Rex. Days in which knowledge and practice/doing alternated. Early on the first day, we were challenged to get out of our comfort zone and think outside the box. This resulted in very nice, refreshing and crazy ideas on the second day. Rex observes during the assignments and helps where people threaten to get stuck, so that every team member can contribute. In the end, we came up with great solutions for the societal challenges that we tackled through the method during these two days. I am very motivated to use Design Thinking within my team.
– Eelco van de Hoef. Product and Innovation manager Pigs.
Rex provided our P&O team with an inspiring, practical and effective three-day Design Thinking training. Impressive how Rex managed to stimulate our brain and consciousness in a creative way and in a playful way, on the basis of which we can continue with our case. A case that has been given a new context thanks to this passionate approach and refreshing mindset and in which we trust that it will give us access to a beautiful and supported solution.
– Lissa van der Vaart & Jacqueline Amesz. Business Partners HRM.
Rex has conducted a number of successive and inspiring training sessions for our team of information consultants on Results Oriented Creative Thinking and Empathic Questioning. The participants were able to practice a lot and really work on their skills so that they became even better advisors for our internal and external stakeholders. With solutions that are both more relevant and more original. Rex creates a safe atmosphere that allows everyone to learn in an effective way. His enthusiasm is contagious and stimulates actual application in our field. Highly recommended!
– Patricia Havelaar. Team leader POI en Team leader IB.
Rex conducted a practical and results-oriented four-day Design Thinking training for a group of teachers and blended coaches from the Care and Wellness sector. We learned the following: how to apply Design Thinking and our role as facilitator in this process. We experienced the training as very positive. Rex took us from Design Thinking theory to practicing the steps and finally connecting us to the role as facilitator. Rex is an enthusiastic trainer with a lot of experience. He manages to engage each participant and challenge each at their own level. The training was very valuable and hands-on, we are going to use this in our daily practice with confidence.
– Carolien Harleman. Docent en Blended coach IG / Maatschappelijke zorg.
What an inspiring innovation workshop Rex provided for us! Several colleagues of MEE de Meent Groep have followed the Design Thinking training with Rex. All of them were positive! I therefore did not hesitate to approach Rex for our innovation workshop on the HartvoorMEE-day. And I'm glad I did! After a sparkling introduction (we're all going to play with yogurt😊 now) Rex empowered the innovation project leaders. Thanks Rex for creating even more ambassadors for our innovations! This way we can mean even more for our clients.
– Janneke Panis. Innovatieregisseur MEE De Meent Groep.
The Innovate with Design Thinking training provides high satisfaction and achieves high final ratings. Rex is an excellent experienced and professional trainer with contagious positive energy, passion and expertise. Rex creates good interaction with the group both during the training and in the breaks. He provides examples from a variety of industries which allows him to appeal to a wide audience. He breathes Design Thinking and works with very relevant exercises that are practically applicable. The training increases both professional and personal insights. Great trainer who responds well to the moment!
– Iris Reinhard. Business Unit Manager Kenneth Smit Direct.
Rex provided our team with a workshop Business Creative Thinking. The content of this workshop matched exactly where our team stood in terms of knowledge and skills. Rex introduced us to the process of creative thinking and, of course, to practical creative thinking techniques. We were able to use these immediately in our work. As a result, we are now better able to think outside the box and to bring more originality to our clients. We really appreciated the pace, the variety and the liveliness!
– Emma Klever. Senior Advisor..
The result-oriented creative thinking workshop was very useful and fun for the team of Orange Quantum Systems. At Orange Quantum Systems, we work on challenging cutting-edge technology and it is important that our engineers and researchers can continue to think creatively. Rex has an enthusiastic, but also professional style, which gets skilled and highly educated professionals thinking. The creative thinking techniques are structured, practical and lead to original and ground breaking ideas.
– Amber van Hauwermeiren. Business Development Lead OQS.
Rex gave a train-the-trainer training in result-oriented creative thinking to the Start Up Company project of the Commercial Economics course of Leiden University of Applied Sciences in August 2021. The assignment was: prepare our lecturers to be able to guide their Start Up Companies in the creative process to arrive at a business case. Rex first created awareness of the need for a creative mindset, which was an eye-opener for many. He did this in a striking and effective way. Next, he discussed a few techniques which the team could practice, first plenary and then in groups. I could clearly see that the team was inspired and that it really took them further. Rex managed to make the training energetic, inspiring and very interesting with regard to content! I therefore have high expectations of the guidance by the teachers, and therefore also of the output and results of our Start Up Companies!
– Edwin van der Heide. Project leader Startup companies and lecturer Commercial Economics of Leiden University of Applied Sciences.
For my monthly marketing café online meeting I was looking for an appealing speaker in the field of business creativity and innovation. That is how I found Rex. During a fun and informative 45-minute interactive online meeting, Rex explained the thinking patterns we often get stuck in. With a challenging and confrontational interactive exercise, he revealed how you can use various creative thinking techniques to break free of them. The aim was to ensure that, alone or together with others, you come up with lots of new ideas, gain new insights and generate new (sales) opportunities. It became clear that creative thinking is not a luxury but a necessity. This applies to freelancers, SMEs and large companies alike. Participants were downright enthusiastic. Many gave Rex 5 stars (maximum score). As far as I am concerned, Rex should have received at least 10 stars. Rex, thank you again for your inspiring and fascinating lecture!
– Jeroen van Netten. Online marketing expert.
I followed the Design Thinking course with Rex. In a pragmatic, positive critical and energetic way, Rex made sure that everyone in the group learned the principles of Design Thinking. He keeps the energy going, provides practical examples and asks the right questions. He knows how to keep everyone interested and does not lose sight of the objectives. In short: I am a fan! I highly recommend Rex to anyone who wants to learn more about Design Thinking or wants to tackle an issue in an innovative way. Twinkles Guaranteed!
– Wietske Galema. Research Manager.
In just half a day, the creative brainstorming session led by Rex resulted in more than 100 distinctive ideas. Some of these we developed further on the spot and form a foundation for a new way of working within our team. With our market changing at an ever-increasing pace, it was time to break our patterns in order to maintain and increase our relevance in the market. An external facilitator to help us change our mindset was part of the approach. The creative thinking techniques were well explained. It was particularly enjoyable to practice them first before applying the thinking techniques to our own case. The session resulted in a kickstart for a new positive path which we will follow together and as a team. The day we spent on this session more than paid off!
– Danielle Lamboo. Senior Project Manager.
For Saxion's Honours Programme (HP) 'Innovation and Business Creation', Rex was an inspiring guest speaker on Design Thinking. Rex took us through the various steps of Design Thinking in just 1,5 hours. The interactive assignments and tools were very interesting and fitted well with our program on innovation and entrepreneurship. Looking for frictions with customers and the techniques to think creatively in a result-oriented way were very interesting and stayed with us. It was nice that contact was made with the participants, even though it was online. We experienced the session as interesting, enlightening, positive and focused on results. It made us think creatively and is definitely recommended.
– Enola Smit. HP Innovation and Business Creation Saxion, year 2020/2021.
During the two-day training Creative Thinking, Rex explained a practical creative thinking method including a series of easy-to-apply creative thinking techniques that trigger creative thinking processes. This allows me to come up with new ideas in situations where a normal brainstorming session gets stuck. In addition, there was ample attention for structuring the creative thinking process, actually shaping new ideas and making good choices. There was a nice alternation between theory and exercises. Rex's enthusiasm was contagious. It ensured that there was much practice and much time for interaction. The time flew by. I often apply the knowledge I have gained with pleasure and good results.
– Erik Bax. Software engineer.
The (online) Six Thinking Hats workshops have really inspired us. It has made us discuss less and get to the point faster. We have been given concrete tools, for example, to discuss agenda items according to a thinking agenda. Everyone is involved. The thinking agenda reinforces thinking from different perspectives, which results in a broader picture of reality. Another important insight was that when you start thinking from the black hat – risks – it is very difficult to change this mindset to creative thinking and thinking in terms of opportunities and possibilities. In the context of the theme 'quality culture', we wanted to strengthen our collective brainpower and get to know each other even better in a functional way. All colleagues experienced the digital training sessions under the expert guidance of Rex as positive. Rex has taken us along in an inspiring way to the ideas of De Bono. He made us aware of ingrained patterns and made us think outside the box with the use of the Six Thinking Hats. As a team we will continue to work with the Six Thinking Hats.
– Janita van Dorland- van den Bosch. Primary Education Inspector.
The guided brainstorming session with Rex led to a large – more than 50 – yield of concrete and distinctive new ideas in a short time. We didn't do the whole process of several half-days but worked in a small group for one afternoon. I wanted to gain more insight into a business issue of my company through creative thinking. It is fascinating to see how much return Rex's way of working brought. I find it interesting and pleasant to see how my brain, and that of the other attendees, became more creative and activated in such a short time. The session was a success and I experienced it as result oriented, clear, distinct and inspiring.
– Anne Mijke van Harten. Director owner.
The one-on-one coaching 'Result-oriented creative thinking and concepting' has provided a lot of inspiration, insights and concrete tools. I can now lead successful brainstorms and creative thinking sessions myself about a new product where 'out of the box' thinking is key. I learned that the right mindset – failure is good and Martian ideas are even better – is the most important thing to lead myself and the team through this creative thinking process. I wanted to learn to think more creatively myself, to step out of my normal thinking patterns, and to learn to turn good ideas into nice workable concepts. Furthermore, I wanted to help our team to make better products and emphasize the importance of creative thinking and concepting. We succeeded in doing both! Our products remain innovative and we continue to play at the top of the market. I experienced the coaching as personal, inspiring, intensive, practical and valuable. It was the perfect mix of practicing, listening and asking questions. I have the feeling that I have gained a lot of valuable insights, concrete practical tools, and especially a lot of energy to dive deeper into the creative thinking process. The intermediate assignment, diving into the deep end and guiding a real professional brainstorm myself, was well received by the team and was the icing on the cake.
– Lisa Smids. Product development manager.
Rex organized three creative thinking sessions in which participants were encouraged to come up with out-of-the-box solutions for tackling homelessness among young people. The thinking sessions were part of the action program for homeless youths of the Ministry of Health, Welfare and Sport of the Dutch government. The creative thinking sessions took place online (due to COVID-19). However, this was no barrier for Rex in any way. He stimulated the different groups of participants present to think creatively in a safe and open atmosphere. There was ample opportunity for everyone to provide input and actively participate. As a result, more than 150 creative and distinctive ideas were thought off during the sessions, as well as a set of original project plans. Homeless young people can truly be helped with these creative ideas and project plans to strengthen their personal network to prevent them from becoming homeless.
– Myrthe Maijer. Project manager.
Thanks to the REGIE innovation program, we devised and tested 4 innovative, concrete products in the market within 6 months. Ready for the next steps; further development, finding 'launching customers' and launch in our market. I wanted to provide my team with a method to spot opportunities in the market and to develop innovative products or services. The REGIE innovation program is a powerful program to get started with innovation in a structured, creative, result-oriented way, fully working together as a team. The advantage of this process is that everyone is involved in thinking about these products / services and they are in fact aligned from the start. In addition, it helped to quickly make the team aware of the challenges that exist in our market and the opportunities that exist to prepare our company for the future. They can now tackle these types of processes independently in a decisive way. An additional advantage is that the innovation program has contributed to team spirit and insight into the competences of my team.
– René Raaijmakers. Director owner Techwatch.
During the online Creative Thinking Workshop from TWNQL, we learned powerful creative thinking techniques that take us out of our fixed thinking patterns. JongSZW organizes a number of lunch lectures and workshops every year. Creative thinking is a fun and suitable subject, as we often fall back on the same ideas and interventions in our field. The TWNQL online Creative Thinking Workshop is a good way to become aware of these patterns and to learn how to break them. This way you can come up with distinctive and innovative ideas that you didn't have before. The online Creative thinking workshop from TWNQL is refreshing and has a good variation between theory and practice. During the theoretical part, many nice practical examples came back, such as the shape of a bullet train created by the beak of a bird. Within a short time we were able to practice well with new thinking techniques. In addition, the Creative Thinking Workshop has brought inspiration. And the realization that you must consciously pay attention to 'thinking differently' if you want new, innovative ideas, otherwise you will unconsciously quickly fall back into fixed patterns.
– Raber Hakim. Board member Jong SZW.
Rex gave the "kick-off" during our New Year's meeting in an enthusiastic way with is interactive keynote speech. The theme was "change through innovation or innovation through change". He was able to inspire and activate all our employees, regardless of education level and function. Rex makes innovation, corporate creative thinking and increasing innovation power accessible to everyone. Thanks to the examples, it becomes practical. Our people were able to get a good idea of what they could do to change or to help innovate the company. I highly recommend Rex if you need inspiration on how to keep your company innovative and make people think creatively.
– Raymond Bosgoed. Director Geomij B.V.
An "interactive creative thinking rollercoaster" was my first reaction after the educational and interesting Design Thinking training. During a powerful training of one week the Design Thinking process was experienced by using real life cases. Due to this approach the training offers practical tools to support different processes in the organization. Initially I took part in the training to get more structure for our innovation processes by means of Design Thinking. However, soon I found out that the training offers more than tools. Structured communication (by means of the Six Thinking Hats of The Bono), stimulation of creative parts of the brain (by means of simple and active work and communication forms) and addressing and talking about "feelings", are just some examples. I strongly recommend this training. It offers tools and skills which help any organization to generate creative propulsive power. The amount of information during the week was exactly to the point and ensured that we transferred the positive energy to our organization.
– Captain of Dutch Marines.
For people who want to know a little bit on what is Lateral Thinking, he/she might simply google "Lateral Thinking" (which I did), or go to Amazon to buy a book of Dr. Edward de Bono to read (I also did), or go to YouTube to watch some short BBC video series on "Lateral Thinking" courses given by Dr. Edward de Bono himself (which I also did). However, all these above 3 methods are quite monologue, totally cannot compare to the interactive training given by Rex! I am very fortunate that I am able to attend the training by Rex, in a very interactive sphere. In such a training (not just a course), you can bring in your cases, you get plenty opportunities for extensive exercises to really master the techniques. ……."Lateral Thinking" is not just the awareness, the knowledge, but also, more importantly, the skills. I am thankful to the training given by Rex, and I am so happy to start to use the techniques in my work (and life) now. Thank you Rex!
– Guoqiao Tao, Sr. Principal Q&R, Ampleon Netherlands B.V.
I attended the one day lateral thinking course with Rex in December, 2019. Full disclosure: I'm a teacher – which in my opinion is the toughest group that there is to train! I was there to add to my skills so that I in turn can develop my own students that I teach. My experience of the course? I was delighted. In terms of content Rex showed us a variety of exercises that were both fun and focused in shifting thinking, creating change and sparking innovation. In terms of style Rex knows his stuff and delivered the course in a down to earth and engaging way: I had lots of fun and there was laughter on the course – always a good sign! And for a full day course there were regular breaks, a lovely lunch and a comfortable and cosy venue. I would highly recommend working with Rex.
– Mica Allan, lecturer in Organisational Behaviour and Leadership. 
"What does a tram have to do with a psychogeriatric department"? In the context of the DEFX congress I was able to follow the workshop creative thinking. Although we only had a short time, the participants were given the right tools and skills to practice the creative thinking process. It lead to new insights and means to look at an apparent unsolvable problem with a different perspective. Rex, again thank you very much for this eye opener!
– Wouter Montanus , Luitenant. 
The courses Lateral Thinking (2 days) and The Six Thinking Hats (1 day) for our Management Team from Rex have been particularly inspiring. These three days were a surprising, enriching and valuable investment. We were pleasantly surprised by the amount of creativity we have in our organization as a result of learning to use creative thinking techniques: it simply works! During the training we experienced many different working formats and a good alternation between theory and practical assignments. It is up to us now to actually apply the learnings in our workplace and daily routines. Thank you Rex!
– John Hardeman, Resource Manager. 
Within VIVAT we organize inspiration sessions in which we inform employees about innovative developments within and outside VIVAT. In that context Rex held an interactive keynote speech about Business Creativity. Rex made sure there was a good balance between theory, listening and short exercises to actually experience creative thinking. After the keynote speech most people in the audience actually had a TWNQL in the eyes, which Rex already predicted beforehand. On a scale from 0 to 5 Rex scored a 4,6! In a very short time (one hour) he showed us his great value as facilitator, coach and public speaker. On behalf of the VIVAT inspiration team.
– Henk Lof, Senior IT Architect. 
The training Six Thinking Hats (Creative techniques to optimal problem analysis, decision taking and cooperation) was very interesting and had a pleasant combination of practical exercises and theory. Most trainings focus on the reactive part of communication, this one also focusses on the pro active part, such as learning how to actually apply this in the preparation of every day meetings. This I found very pleasant, since it gives me the necessary structure. A successful course, not least because of the enthusiastic trainer (Rex Bierlaagh).
– Peter Aarts, Chief Designer.
Rex conducted a workshop creative thinking for Therapieland. We were very enthusiastic about it. He inspired and succeeded in involving everyone. The workshop creative thinking gave our team the self confidence to come up with good new groundbreaking ideas. There was a pleasant variation between theory and practice. Rex knew very well to connect to issues that play a role in our team. The thinking techniques help to find the heart of the problem and are easy to apply in daily practice. Furthermore Rex is an enthusiastic and inspiring speaker and facilitator!   
– Marloes van Overstraten Kruijsse, Manager Content Development.
Rex is an enthusiastic and inspiring speaker. For Hecht Cooperating Insurance Advisors he organized a strategic Design Thinking session on sustainable deployment. A session in which the big WHY (the key to success) was addressed which also afterwards gave everyone much to think about. Rex knows how to encourage the creative mind which led to great insights. I highly recommend Rex!
– Anja Brunink, Manager Insurance at Ten Hag.

The keynote speech of Rex is very interesting. He shows us how important creativity – creative thinking – is for yourself as a person and for your organization and how you can promote creativity. He gives a refreshing perspective on creative thinking for businesses and he provides you with new inspiration.
– Rolf Morssinkhof, Director Owner Morssinkhof Rymoplast.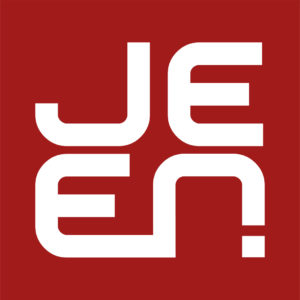 Rex assisted me in preparing a strategic session for the whole team in an excellent manner. Prior to the session we met three times to work on the contents and implementation. Rex understands and senses the challenges and bottlenecks of the organization very well. He knows exactly how to translate these into interactive, creative and effective work methods and team exercises. These work methods and team exercises had a positive, inspiring and surprising impact on the team. Rex keeps his promises, you can rely on him!
– Gijs Gjaltema, Director Owner.

During a team event with the Management Team we have been trained very professionally in the Six Thinking Hats from the Bono by Rex Bierlaagh from TWNQL. By alternating theory and practical exercises the program was very lively and well received by its participants. The same week we actually started using the Six Thinking Hats in our daily work. I am certainly going to use the Six Thinking Hats in other professional assignments.
– Corine van Geffen MBA, Interim Director.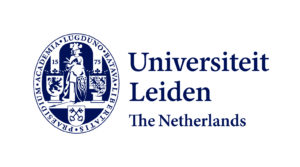 In an inspiring manner Rex conducted a workshop Six Thinking Hats. The specific set up of the workshop, with a lot of interaction and many assignments, resulted in an active and enthusiastic participation of the team. Up to now I still notice the effect of an increased creative ability and team spirit.
– Lilian Visscher, Director of alumni relations and fundraising.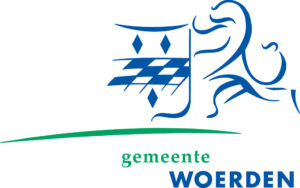 The training Six Thinking Hats is truly valuable. The whole day instructive and interesting till the end due to the good variety of theory and practice. During the training we practised a lot and the Six Thinking Hats method appeared to be simple, practical, effective and especially easy to use on a daily base. As a team we now have a great tool to come up with groundbreaking ideas and take effective decisions together. By using the same Thinking Hat everyone is given a turn to speak and everyone's input is of added value.
– Olga Gelauff Msc. N., Teammanager 2nd Line Public Contacts in the social domain.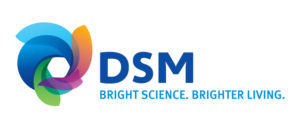 Rex has trained our Business Unit Management Team on the Six Thinking Hats and a Lateral Thinking technique. Next to the great, practical, and easy to implement methodology, Rex has created a very lifely and open learning environment, with a lot of useful tips and relevant practical examples. Of course, the success of any newly learned technique is about applying it in practice. Rex has fully put us on track to be able to implement the learnings in our daily jobs.
– Jonathan Schipper, HR Business Partner, DSM Food Specialties.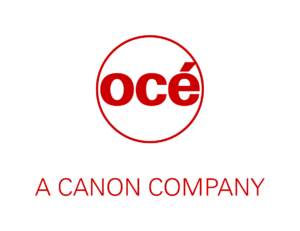 I followed the course Lateral Thinking. It was a great and useful course. It provides practical tips and tools to think in a structured creative way with as a result that new and even unexpected ideas are generated! Rex clearly explains the theory. The many practical exercises helped a great deal to bring the new skills into practice. I conveyed my enthusiasm to a couple of colleagues. They cannot wait to participate in a first complex problem solving session.
– Herman van der Meijs, Hardware Designer R&D Department.

In my job, my creativity is pushed to the limits. I attended the training Lateral Thinking to make myself more familiar with a new way of thinking.

Definition: Lateral Thinking seeks solutions through unorthodox methods, that would be normally ignored by logical thinking.

This training provides me tools in creative thinking, skills that can be learned. Like many sports, training is important to sharpen your skills. In the Lateral Thinking process the 'Generation of Ideas' is one of the steps from 'Focus' to 'Results'. In this training much time was spend in doing practical exercises in small teams. This training really gave me new information in the process of creating news ideas.
– Herman Moons, Customer Support Engineer.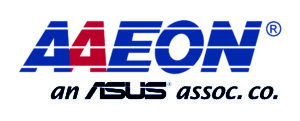 – I was sceptical at the beginning of the session, just another very excitable sales preacher that was teaching an OLD dog new tricks. I have attended many of these types of improvement courses before….. However Rex made this very different and the approach was fascinating. I was keen to view all the reactions that he generated by different people in the room and with so many different nationalities was very interesting how they see the breakdown by using Lateral Thinking. At the end I was totally engrossed in the presentation and work to be more creative and productive in the way I think and interact with people. GREAT Morning and would do it again! Thanks REX. John Fitzpatrick.

– A diverse group of people, one goal. Rex guided us very well in the preparation process and the result showed during the workshop. Everyone participated and we made great progress that day. Anne Houët.
– John Fitzpatrick, UK & Eire Sales Manager & Anne Houët, Office Manager.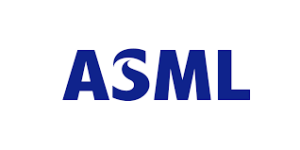 The course Lateral Thinking was an instructive course with a lot of interaction between each other. The proportion of theory and practice was ideal.
– Astrid Frehen, ASML.
For Siqura – part of TKH Group – Rex organised a great mini-workshop Creative Thinking. In just one hour he introduced us to Creative Thinking in an inspiring way. A creative journey which provided us with many useful results.
– Debbie Verhagen, HR Manager.
– The course Lateral Thinking was a true eye opener for me. It provided a complete different angle on generating new ideas. The course gave me tools to deviate from the standard way of thinking and convinced me that everyone can generate ground breaking new ideas. Rex succeeded to convey his enthusiasm and drive to the participants; everyone was captivated until the end. There was a good alternation between theory and practice, a highly recommended course. Ralph Goes.
– The Lateral Thinking training from Rex is very recommended to creative people who like to think in a wide scope. Tim Bottcher.
– The Lateral Thinking training from Rex has a good structure, good mix of theory and practice. I had fun with the practice. Jochen Wynants.
– The Six Thinking Hats training from Rex is very interesting and useful, also fun because of the interactive nature of the exercises. In general, very recommended and certainly happy to have followed it. Teresa Cruz Ravelo.
– Ralph Goes, Tim Bottcher & Jochen Wynants, Teresa Cruz Ravelo, NXP.

For the Evertshuis Rex facilitated an idea generation session. In little time we generated many new and original ideas with a group of volunteers for the cultural programme of 2016. It was a very successful evening. I have only had positive feed back.
– Leo Hörnig, Managing Director Evertshuis.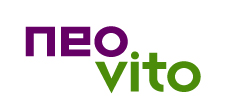 After previous positive experiences with the TWNQL approach I asked Rex to lead a creative, open kickoff session. We look back on an exciting and fruitful meeting. Once again I was very pleased with the results and it is certainly worth repeating!
– Rob van Kaathoven, Founder Neovito.

– Toptraining lateral thinking! Rob Timmermans.
– Great training! Today I read the book 'iDNA. Learning to innovate in a sustainable way' about innovative thinking combined with 'de Bono' techniques, but I found the workshop Lateral thinking a lot more valuable. Dave Neeteson.
– Rob Timmermans & Dave Neeteson. Associates DOON.

For every entrepreneur, it is important to always keep renewing yourself and your organization. Always keep an eye on the customer and focus on what can be done even better and more successful. For some of my personal relations Rex Bierlaagh organized a workshop innovative thinking and idea generation. The morning has been very successful. At a brisk pace Rex made us work and think and at the same time we could get to know each other better in a relaxed atmosphere. A must according to me!
– Willem Boot, DGA Multisafe.

Rex Bierlaagh supported our office in developing a concept for the future of the city centre into a credible business case with a business model. What is striking is the ease with which Rex empathizes with the problems of the changing role of the architect in society. He listens sharply and feels with which core values and vision our office can present itself. He helps us to interpret the core of our concept. But at the same time he insists on discovering and contemplating on the thresholds for a business case. Striking is the accuracy with which Rex summarizes our discussions and agreements and monitors them. The convincing, enthusiastic and charming working attitude of Rex made us decide to invite him for a sustainable partnership.
– Jean-Paul Kerstens, Maakarchitectuur.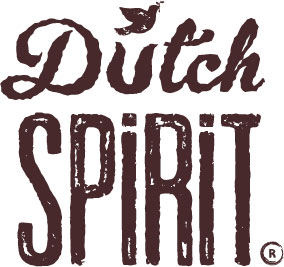 The question 'how to sell sustainability "is a tricky one. Are we selling products with a sustainable basis or are we selling sustainability in the form of products. This question was submitted to Rex Bierlaagh and together we have come to a fantastic evening full of ideas, enthusiasm and commitment. The preparation and supervision, prior to the meeting, was followed very closely by Rex. Where possible, he takes the initiative to help, makes proposals and makes suggestions about a successful invitation and location. We invited 10 to 15 customers to this idea generation session. The atmosphere was pleasant, the enthusiasm was great and due to the special approach during the evening many great and distinguishing ideas were generated. The professional approach, the personal involvement of Rex and his drive to achieve great results made this evening more than valuable. In the aftercare Rex also distinguishes himself by keeping a 'finger on the pulse', by being involved by the development of the ideas and providing guidance on priorities and quick wins. We recommend Rex wholeheartedly with companies and institutions that are looking for or are on the brink of new challenges. By harnessing the knowledge available with employees and customers, the results will be truly amazing. We thank Rex for this highly valued event. Our customers have become our ambassadors and are still closely involved with our company.
– Erik Toenhake, DutchSpirit.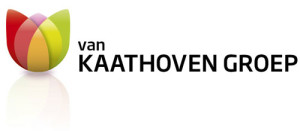 With his TWNQL method Rex convinced our company that innovation can be embedded in a methodical and at the same time effective way in our organization. Rex switches extremely well between creativity and reality and hereby has the ability to keep the required focus over and over again. He quickly learns about new matters and helped us to translate current trends to our own industry. I recommend Rex's approach to anyone who aims to bring innovation beyond the 'Gyro Gearloose' stage and have it set up as a professional discipline within an organization.
– Rob van Kaathoven, CEO Van Kaathoven Groep.

I have come to know Rex as an inspiring person during a short creative thinking session for Lighthouse Achterhoek. He managed to get the participating entrepreneurs enthusiastic by using his method of creative thinking. This resulted in a lot of new ideas for organizing the traditional construction industry. Highly recommended!
– Derek van Hijkoop, Chairman Lighthouse departement Achterhoek The Netherlands.

Rex is an enthusiastic and inspiring personality who guides people through his ideas and helps them to break free of stereotyped thinking. Rex is very good in launching an innovative thought process and turn this into concrete results. For which his TWNQL method is a well thought out tool.
– Bram Klomps, Managing Director Klomps construction company.

For the Eisma Media Group innovation is an important means to accelerate further development and to consolidate continuity of our publishing house. As a leader of the innovation team, Rex Bierlaagh, successfully shapes and implements this process. With knowledge, motivation and sense of responsibility he manages his team members. Firstly, to develop and implement new products and services and secondly, to create support, for example, through good communication among all employees in our company. I therefore warmly recommend Rex!
– Egbert van Hes, CEO Eisma Media Groep bv.