Customers
Some testimonials
The courses Lateral Thinking (2 days) and The Six Thinking Hats (1 day) for our Management Team from Rex have been particularly inspiring. These three days were a surprising, enriching and valuable investment. We were pleasantly surprised by the amount of creativity we have in our organization as a result of learning to use creative thinking techniques: it simply works! During the training we experienced many different working formats and a good alternation between theory and practical assignments. It is up to us now to actually apply the learnings in our workplace and daily routines. Thank you Rex!
– John Hardeman, Resource Manager. 
Within VIVAT we organize inspiration sessions in which we inform employees about innovative developments within and outside VIVAT. In that context Rex held an interactive keynote speech about Business Creativity. Rex made sure there was a good balance between theory, listening and short exercises to actually experience creative thinking. After the keynote speech most people in the audience actually had a TWNQL in the eyes, which Rex already predicted beforehand. On a scale from 0 to 5 Rex scored a 4,6! In a very short time (one hour) he showed us his great value as facilitator, coach and public speaker. On behalf of the VIVAT inspiration team.
– Henk Lof, Senior IT Architect. 
The training Six Thinking Hats (Creative techniques to optimal problem analysis, decision taking and cooperation) was very interesting and had a pleasant combination of practical exercises and theory. Most trainings focus on the reactive part of communication, this one also focusses on the pro active part, such as learning how to actually apply this in the preparation of every day meetings. This I found very pleasant, since it gives me the necessary structure. A successful course, not least because of the enthusiastic trainer (Rex Bierlaagh).
– Peter Aarts, Chief Designer.
Rex conducted a workshop creative thinking for Therapieland. We were very enthusiastic about it. He inspired and succeeded in involving everyone. The workshop creative thinking gave our team the self confidence to come up with good new groundbreaking ideas. There was a pleasant variation between theory and practice. Rex knew very well to connect to issues that play a role in our team. The thinking techniques help to find the heart of the problem and are easy to apply in daily practice. Furthermore Rex is an enthusiastic and inspiring speaker and facilitator!   
– Marloes van Overstraten Kruijsse, Manager Content Development.
Rex is an enthusiastic and inspiring speaker. For Hecht Cooperating Insurance Advisors he organized a strategic Design Thinking session on sustainable deployment. A session in which the big WHY (the key to success) was addressed which also afterwards gave everyone much to think about. Rex knows how to encourage the creative mind which led to great insights. I highly recommend Rex!
– Anja Brunink, Manager Insurance at Ten Hag.

The keynote speech of Rex is very interesting. He shows us how important creativity – creative thinking – is for yourself as a person and for your organization and how you can promote creativity. He gives a refreshing perspective on creative thinking for businesses and he provides you with new inspiration.
– Rolf Morssinkhof, Director Owner Morssinkhof Rymoplast.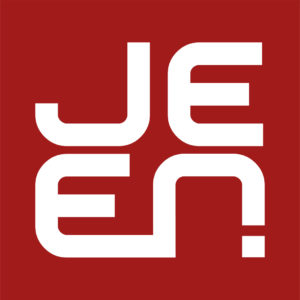 Rex assisted me in preparing a strategic session for the whole team in an excellent manner. Prior to the session we met three times to work on the contents and implementation. Rex understands and senses the challenges and bottlenecks of the organization very well. He knows exactly how to translate these into interactive, creative and effective work methods and team exercises. These work methods and team exercises had a positive, inspiring and surprising impact on the team. Rex keeps his promises, you can rely on him!
– Gijs Gjaltema, Director Owner.

During a team event with the Management Team we have been trained very professionally in the Six Thinking Hats from the Bono by Rex Bierlaagh from TWNQL. By alternating theory and practical exercises the program was very lively and well received by its participants. The same week we actually started using the Six Thinking Hats in our daily work. I am certainly going to use the Six Thinking Hats in other professional assignments.
– Corine van Geffen MBA, Interim Director.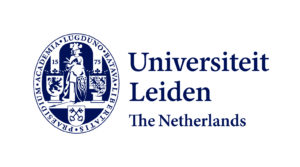 In an inspiring manner Rex conducted a workshop Six Thinking Hats. The specific set up of the workshop, with a lot of interaction and many assignments, resulted in an active and enthusiastic participation of the team. Up to now I still notice the effect of an increased creative ability and team spirit.
– Lilian Visscher, Director of alumni relations and fundraising.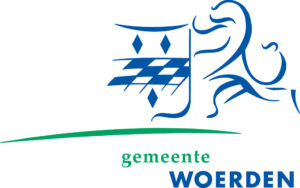 The training Six Thinking Hats is truly valuable. The whole day instructive and interesting till the end due to the good variety of theory and practice. During the training we practised a lot and the Six Thinking Hats method appeared to be simple, practical, effective and especially easy to use on a daily base. As a team we now have a great tool to come up with groundbreaking ideas and take effective decisions together. By using the same Thinking Hat everyone is given a turn to speak and everyone's input is of added value.
– Olga Gelauff Msc. N., Teammanager 2nd Line Public Contacts in the social domain.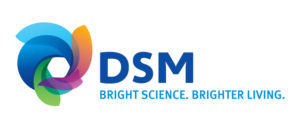 Rex has trained our Business Unit Management Team on the Six Thinking Hats and a Lateral Thinking technique. Next to the great, practical, and easy to implement methodology, Rex has created a very lifely and open learning environment, with a lot of useful tips and relevant practical examples. Of course, the success of any newly learned technique is about applying it in practice. Rex has fully put us on track to be able to implement the learnings in our daily jobs.
– Jonathan Schipper, HR Business Partner, DSM Food Specialties.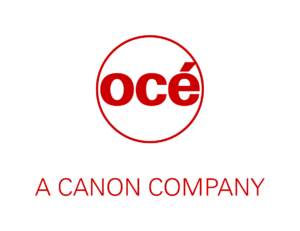 I followed the course Lateral Thinking. It was a great and useful course. It provides practical tips and tools to think in a structured creative way with as a result that new and even unexpected ideas are generated! Rex clearly explains the theory. The many practical exercises helped a great deal to bring the new skills into practice. I conveyed my enthusiasm to a couple of colleagues. They cannot wait to participate in a first complex problem solving session.
– Herman van der Meijs, Hardware Designer R&D Department.

In my job, my creativity is pushed to the limits. I attended the training Lateral Thinking to make myself more familiar with a new way of thinking.

Definition: Lateral Thinking seeks solutions through unorthodox methods, that would be normally ignored by logical thinking.

This training provides me tools in creative thinking, skills that can be learned. Like many sports, training is important to sharpen your skills. In the Lateral Thinking process the 'Generation of Ideas' is one of the steps from 'Focus' to 'Results'. In this training much time was spend in doing practical exercises in small teams. This training really gave me new information in the process of creating news ideas.
– Herman Moons, Customer Support Engineer.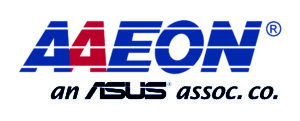 – I was sceptical at the beginning of the session, just another very excitable sales preacher that was teaching an OLD dog new tricks. I have attended many of these types of improvement courses before….. However Rex made this very different and the approach was fascinating. I was keen to view all the reactions that he generated by different people in the room and with so many different nationalities was very interesting how they see the breakdown by using Lateral Thinking. At the end I was totally engrossed in the presentation and work to be more creative and productive in the way I think and interact with people. GREAT Morning and would do it again! Thanks REX. John Fitzpatrick.

– A diverse group of people, one goal. Rex guided us very well in the preparation process and the result showed during the workshop. Everyone participated and we made great progress that day. Anne Houët.
– John Fitzpatrick, UK & Eire Sales Manager & Anne Houët, Office Manager.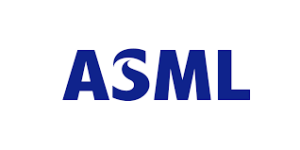 The course Lateral Thinking was an instructive course with a lot of interaction between each other. The proportion of theory and practice was ideal.
– Astrid Frehen, ASML.
For Siqura – part of TKH Group – Rex organised a great mini-workshop Creative Thinking. In just one hour he introduced us to Creative Thinking in an inspiring way. A creative journey which provided us with many useful results.
– Debbie Verhagen, HR Manager.
– The course Lateral Thinking was a true eye opener for me. It provided a complete different angle on generating new ideas. The course gave me tools to deviate from the standard way of thinking and convinced me that everyone can generate ground breaking new ideas. Rex succeeded to convey his enthusiasm and drive to the participants; everyone was captivated until the end. There was a good alternation between theory and practice, a highly recommended course. Ralph Goes.
– The Lateral Thinking training from Rex is very recommended to creative people who like to think in a wide scope. Tim Bottcher.
– The Lateral Thinking training from Rex has a good structure, good mix of theory and practice. I had fun with the practice. Jochen Wynants.
– The Six Thinking Hats training from Rex is very interesting and useful, also fun because of the interactive nature of the exercises. In general, very recommended and certainly happy to have followed it. Teresa Cruz Ravelo.
– Ralph Goes, Tim Bottcher & Jochen Wynants, Teresa Cruz Ravelo, NXP.

For the Evertshuis Rex facilitated an idea generation session. In little time we generated many new and original ideas with a group of volunteers for the cultural programme of 2016. It was a very successful evening. I have only had positive feed back.
– Leo Hörnig, Managing Director Evertshuis.
After previous positive experiences with the TWNQL approach I asked Rex to lead a creative , open kickoff session. We look back on an exciting and fruitful meeting. Once again I was very pleased with the results and it is certainly worth repeating!
– Rob van Kaathoven, Founder Neovito.
– Toptraining lateral thinking! Rob Timmermans.
– Great training! Today I read the book 'iDNA. Learning to innovate in a sustainable way' about innovative thinking combined with 'de Bono' techniques, but I found the workshop Lateral thinking a lot more valuable. Dave Neeteson.
– Rob Timmermans & Dave Neeteson. Associates DOON.
For every entrepreneur, it is important to always keep renewing yourself and your organization. Always keep an eye on the customer and focus on what can be done even better and more successful. For some of my personal relations Rex Bierlaagh organized a workshop innovative thinking and idea generation. The morning has been very successful. At a brisk pace Rex made us work and think and at the same time we could get to know each other better in a relaxed atmosphere. A must according to me!
– Willem Boot, DGA Multisafe.
Rex Bierlaagh supported our office in developing a concept for the future of the city centre into a credible business case with a business model. What is striking is the ease with which Rex empathizes with the problems of the changing role of the architect in society. He listens sharply and feels with which core values and vision our office can present itself. He helps us to interpret the core of our concept. But at the same time he insists on discovering and contemplating on the thresholds for a business case. Striking is the accuracy with which Rex summarizes our discussions and agreements and monitors them. The convincing, enthusiastic and charming working attitude of Rex made us decide to invite him for a sustainable partnership.
– Jean-Paul Kerstens, Maakarchitectuur.
The question 'how to sell sustainability "is a tricky one. Are we selling products with a sustainable basis or are we selling sustainability in the form of products. This question was submitted to Rex Bierlaagh and together we have come to a fantastic evening full of ideas, enthusiasm and commitment. The preparation and supervision, prior to the meeting, was followed very closely by Rex. Where possible, he takes the initiative to help, makes proposals and makes suggestions about a successful invitation and location. We invited 10 to 15 customers to this idea generation session.

The atmosphere was pleasant, the enthusiasm was great and due to the special approach during the evening many great and distinguishing ideas were generated. The professional approach, the personal involvement of Rex and his drive to achieve great results made this evening more than valuable. In the aftercare Rex also distinguishes himself by keeping a 'finger on the pulse', by being involved by the development of the ideas and providing guidance on priorities and quick wins. We recommend Rex wholeheartedly with companies and institutions that are looking for or are on the brink of new challenges. By harnessing the knowledge available with employees and customers, the results will be truly amazing. We thank Rex for this highly valued event. Our customers have become our ambassadors and are still closely involved with our company.
– Erik Toenhake, DutchSpirit.
With his TWNQL method Rex convinced our company that innovation can be embedded in a methodical and at the same time effective way in our organization. Rex switches extremely well between creativity and reality and hereby has the ability to keep the required focus over and over again. He quickly learns about new matters and helped us to translate current trends to our own industry. I recommend Rex's approach to anyone who aims to bring innovation beyond the 'Gyro Gearloose' stage and have it set up as a professional discipline within an organization.
– Rob van Kaathoven, CEO Van Kaathoven Groep.
I have come to know Rex as an inspiring person during a short creative thinking session for Lighthouse Achterhoek. He managed to get the participating entrepreneurs enthusiastic by using his method of creative thinking. This resulted in a lot of new ideas for organizing the traditional construction industry. Highly recommended!
– Derek van Hijkoop, Chairman Lighthouse departement Achterhoek The Netherlands.

Rex is an enthusiastic and inspiring personality who guides people through his ideas and helps them to break free of stereotyped thinking. Rex is very good in launching an innovative thought process and turn this into concrete results. For which his TWNQL method is a well thought out tool.
– Bram Klomps, Managing Director Klomps construction company.

For the Eisma Media Group innovation is an important means to accelerate further development and to consolidate continuity of our publishing house. As a leader of the innovation team, Rex Bierlaagh, successfully shapes and implements this process. With knowledge, motivation and sense of responsibility he manages his team members. Firstly, to develop and implement new products and services and secondly, to create support, for example, through good communication among all employees in our company. I therefore warmly recommend Rex!
– Egbert van Hes, CEO Eisma Media Groep bv.